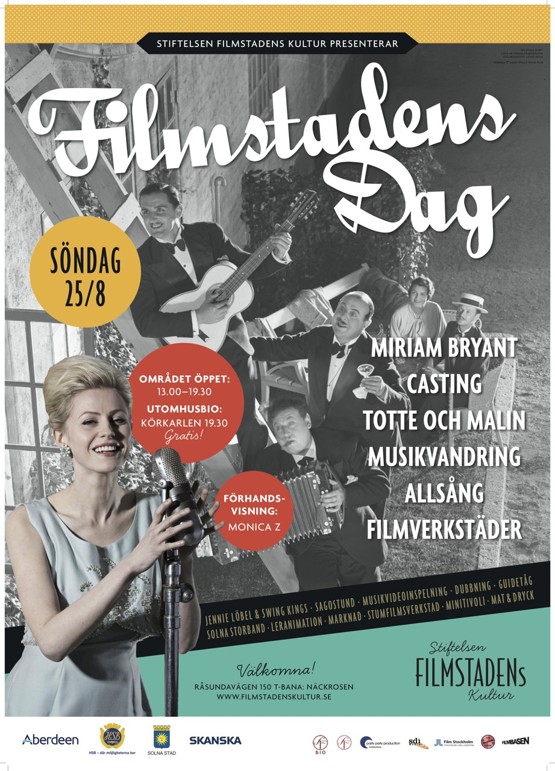 För er som befinner er i Stockholm idag – kom ut till Råsunda och Filmstadens dag!
Massor av trevligt som händer, inklusive förhandsvisning av "Monica Z", filmen om Monica Zetterlund som jag är väldigt nyfiken på. Vi kanske ses där?
In english; If you are in Stockholm today, take the subway out to Näckrosen (blue line) and go to "Filmstadens Dag" at Råsunda! Lots of nice things happening, all to celebrate this epic "birth place" of swedish film and film making. I might see you there…?